Every one of our golf breaks is individually tailored for our clients. Each package offers you the chance to play on some of Ireland's most challenging and beautiful golf courses. No matter what your skill level, or whether you prefer parkland or links, we can arrange an itinerary to suit. We are dedicated to providing a quality golfing experience.
Not every client matter is the same. Our specialist solicitors, working from
offices
inWolverhampton,Bridgnorth, Shrewsbury,Telford,Redditch,Church
StrettonandWillenhall, are able to provide expert legal advice covering a wide range of personal and business matters.No matter what situation you find yourself in, our aim is always to uncomplicate the legal process for our customers, making every stage as transparent as possible so you understand at all times what is going on in relation to your case.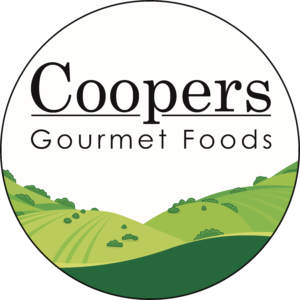 Coopers Gourmet Foods is a family run business based on the outskirts of Shrewsbury, Shropshire, with a mission to produce the finest gourmet products. Our range began with our famous Gourmet Sausage Rolls, since then we have increased our product range to include Scotch Eggs, Pork Pies, Individual Quiche, Turnovers and our new range of premium Square Pies! Here at Coopers we are committed to using only the best quality ingredients in our products, which are sourced locally whenever possible.
Whether your team is centred on your family, your business, your community or all three, our people are warm, friendly professionals who can give you peace of mind that whatever opportunities and challenges come your way, we can help you achieve the best outcome.Our solicitors combine the best of both worlds with local knowledge and understanding, backed up by the highest levels of legal expertise. And no matter where you're based, you can expect superb customer service. Our client surveys repeatedly show we meet, and very often exceed, our clients' expectations.

Utility Aid is the UK's largest broker for the not-for-profit sector. Using our scale to make unbeatable
savings on your energy bills. Guaranteed. The money we save for your organisation can be used to do more good!
Borders Physio and Sports Injury Centre are private physiotherapy clinic in Oswestry and Nantwich
(including home visits) offering a range of different therapies addressing various symptoms.Our new
unit cater's for all aspects of Physiotherapy including Musculoskeletal problems e.g. Neck/ Back pain,
sciatica, painful joints such as shoulders and knees, Orthopaedic related problems, Sports Injuries,
sports massage, Neurological conditions and Paediatrics (for children); All this with a dedicated rehab area for functional rehabilitation. We also provide running analysis and screening, catering to all types of runners and abilities.

Harrisons provide their clients with the highest quality specialist legal advice in an efficient, effective
and friendly manner. Their traditional service values, community links and sense of belonging allows us to offer that 'personal touch'. They are client focused, showing understanding and empathy towards our community whilst maintaining a firm of sufficient size and expertise to pass on the benefits of a large legal service provider to everyone. In order to foster the long term relationships the firm is proud of, we offer guidance in all aspects of legal services from our offices in Welshpool and Newtown; delivered by qualified lawyers and supported by an effective team utilising the latest in technology and world class legal resources.

Hunter Bevan is a full service marketing, graphic design and web design company based in Shropshire, UK. We specialise in branding, logo design, marketing materials, marketing consultancy, design for print, web and app development. We work with local, national and international clients, and offer a highly personal and proactive service to get the best out of your marketing. Localisation of marketing materials and websites to overseas markets is a speciality.